Duplin County, NC
Grady-Simmons House
Contributed by LouGene Hemphill
The house was built about 1806 by the Carter family. Henry Grady (1772-1834) & wife Elizabeth Outlaw (1794-1828) bought the house and land from David Carter about 1820. A deed from Henry Grady to Daniel Hargett Simmons in 1831. Their daughter Eliza Ann Grady (1801-1855) married 1824 to Daniel Hargett Simmons (1803-1888) from Jones-Craven Co. they lived in the house until they died. After which their youngest daughter Emmaline Simmons (1843-1921) married William Henry Grady (1841-1921) (son of Sherwood Grady) moved into the house when Malcolm was 6 years old, and lived until they died. They enclosed the west end porch.
Their youngest son Malcolm Laurens Grady (1881-1958), lived in the house, he never married. Malcolm was a school teacher, antiquarian, genealogist, and Presbyterian layman. At his death his nephew Dan & Jane Fagg bought the house and restored and added on to it.
For the first time the house had electricity and a bathroom, and outside paint. They went to great lengths to keep the "finger painting" on the walls that Eliza Ann had painted in 1830.
The designs, featuring birds, flowers, acorns, bunches of grapes and other decorative details, on the 10 inch wide wall boards.
By LouGene Smith Hemphill- Sources: Information given to me from Malcolm Grady: Grady Genealogy from Malcolm and Benjamin Grady; Kinston Free Press May 9, 1964; Duplin Times March 1945; Mt. Olive Tribune Dec. 24, 1974; Up to date pictures.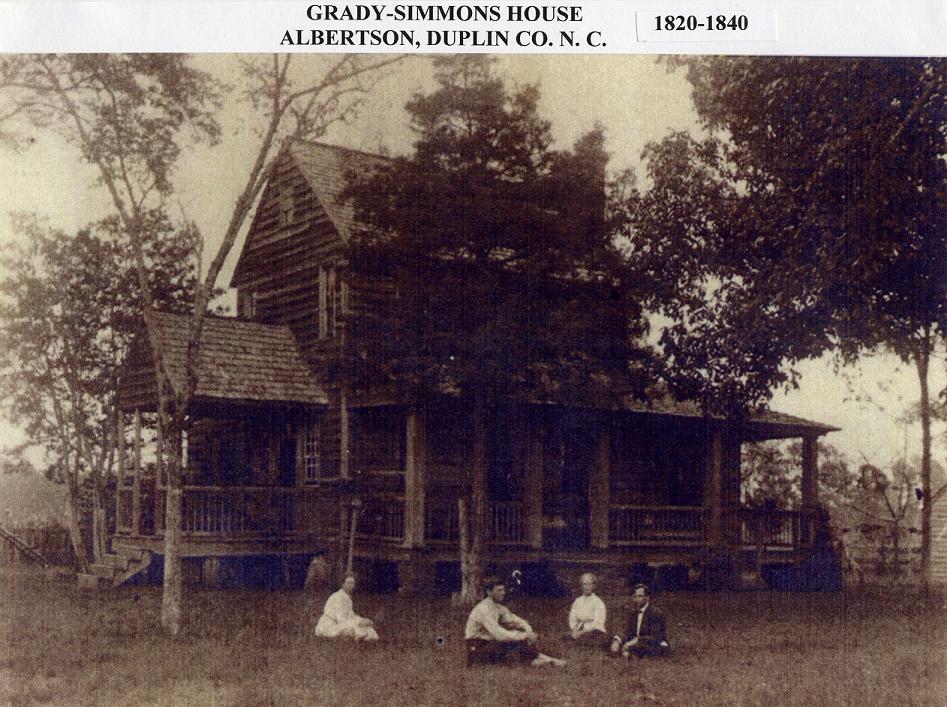 This photo is of the Grady-Simmons House in 1820-1840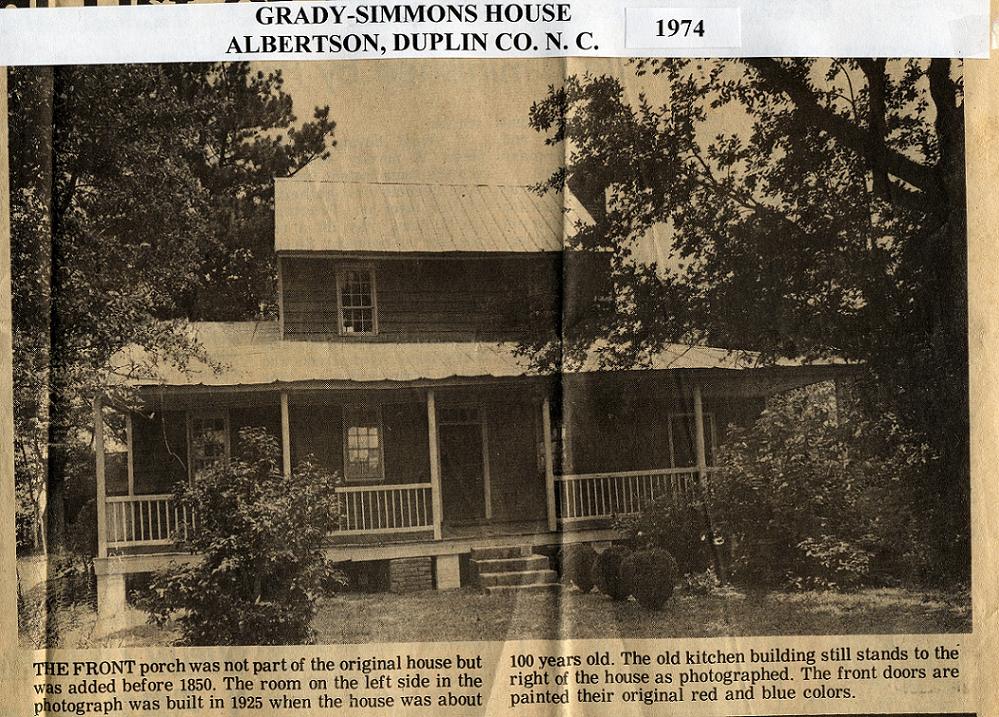 This photo is of the Grady-Simmons House in 1974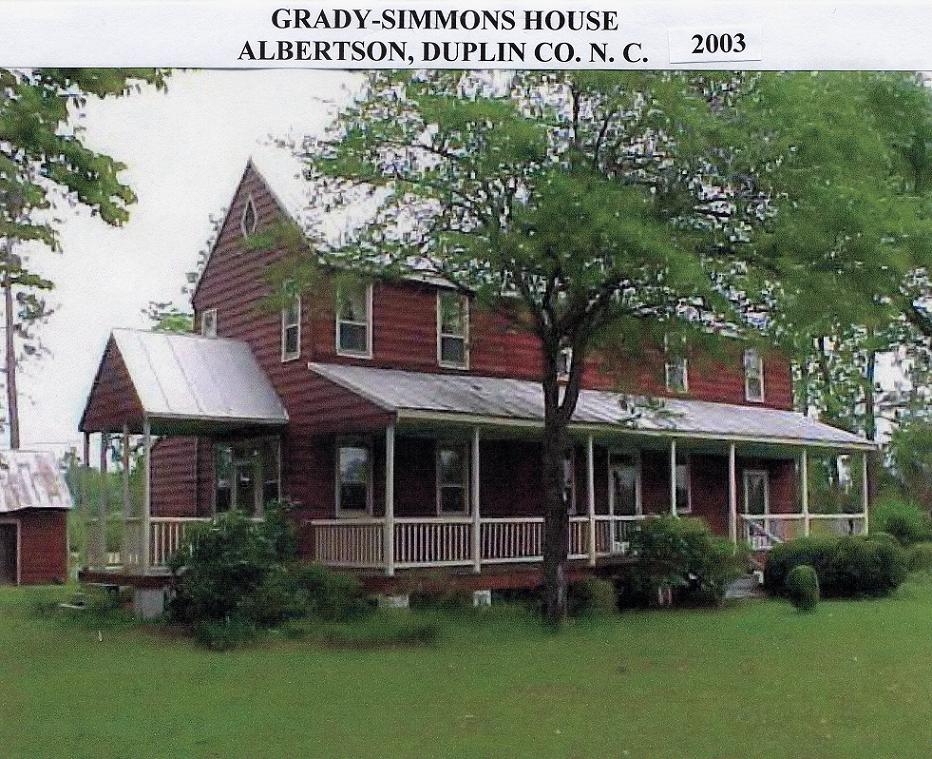 This photo is of the Grady-Simmons House in 2003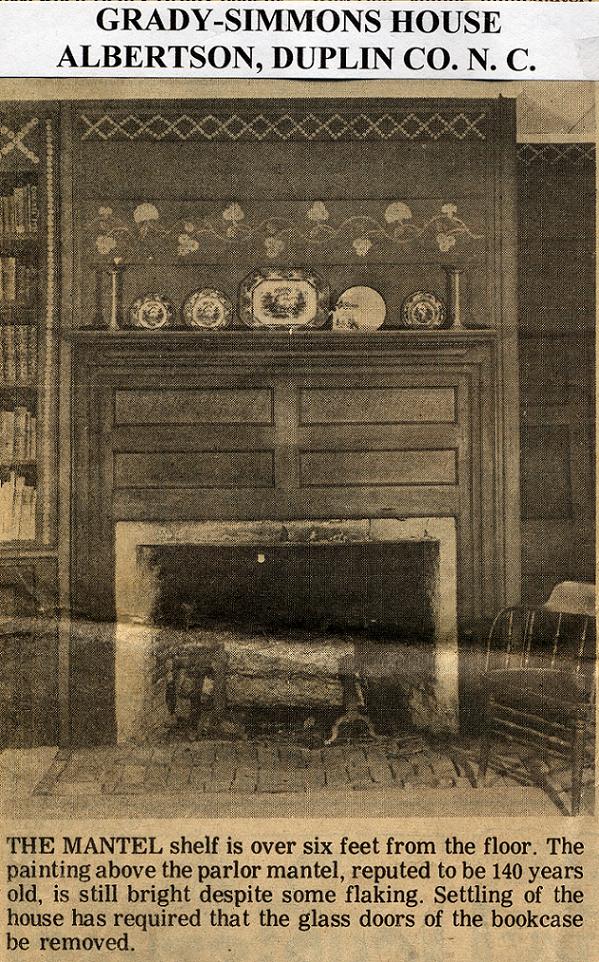 This photo is of the Grady-Simmons House fire place in the parlor with finger paintings of grapes.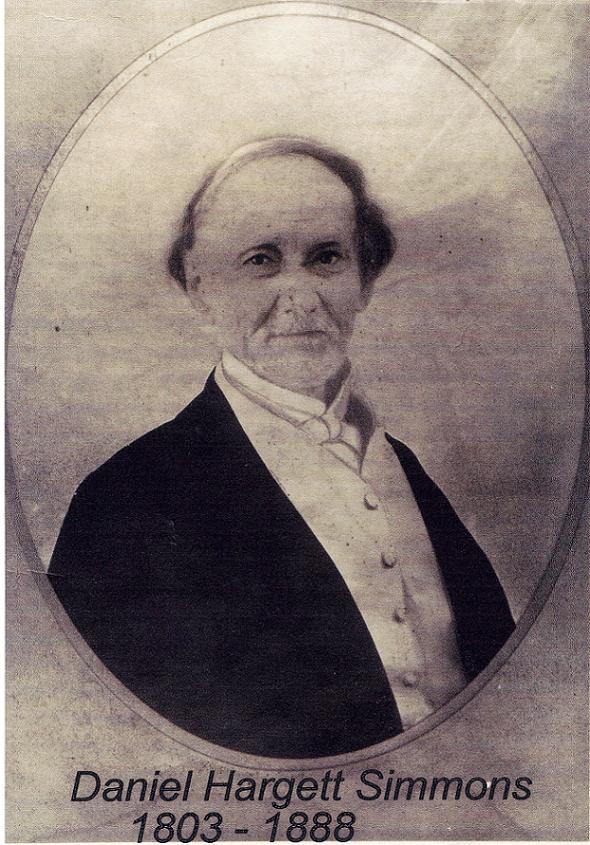 This photo is of Daniel Hargett Simmons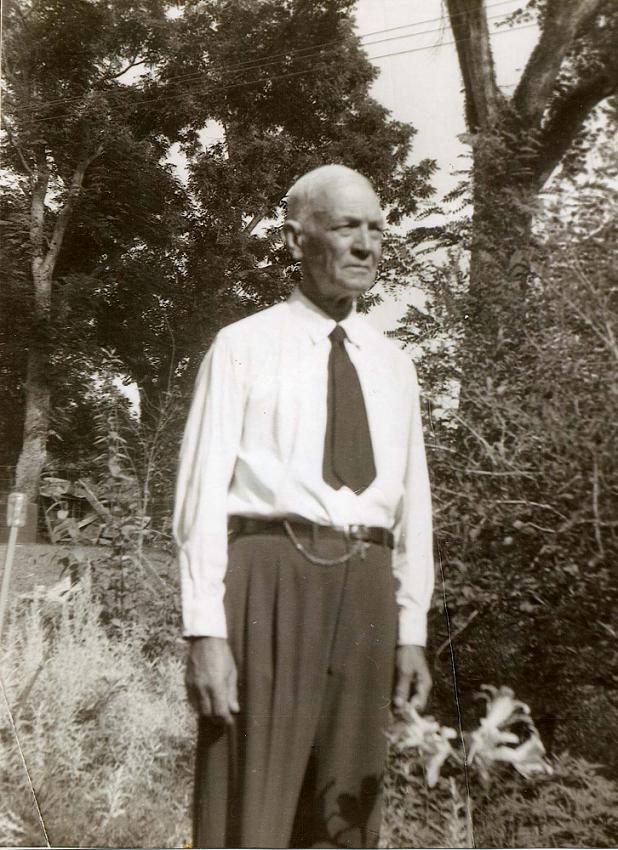 This photo is of Malcolm L. Grady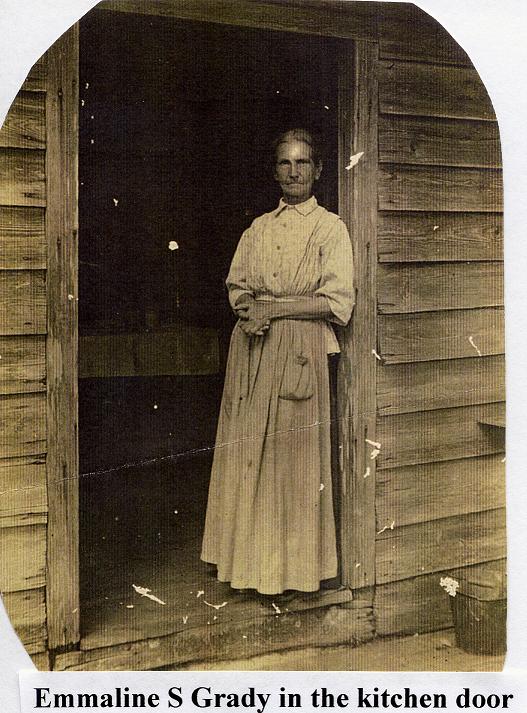 This photo is of Emmaline S. Grady standing in the kitchen door.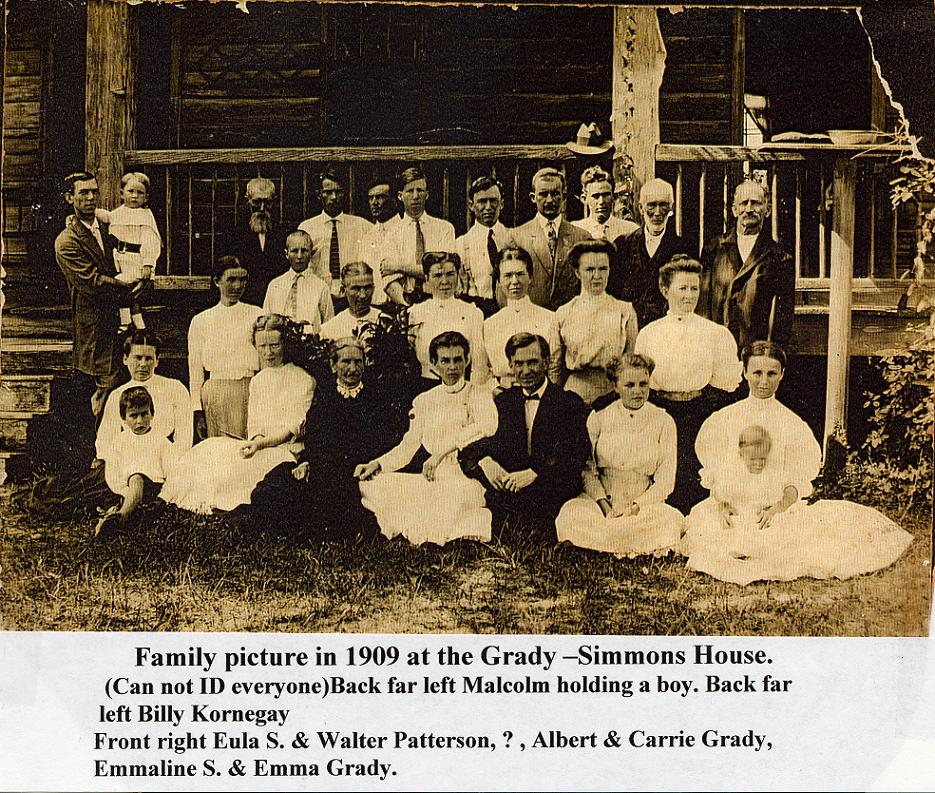 This photo is of Emmaline S. Grady & family in front of Grady-Simmons House in 1909.
Can you help identify some of the people in the photo?







Back to Duplin County Postcards & Old Photos