The following is a complete listing of the tombstones in the James David Dickson Cemetery in Duplin County, NC.
Location from Rose Hill on Hwy # 117 app. 2 mile turn right on Brooks Quinn Rd (SR1917) Cemetery on right at the intersection of Sheffield Rd (SR1915) on a hill it is hard to see from the road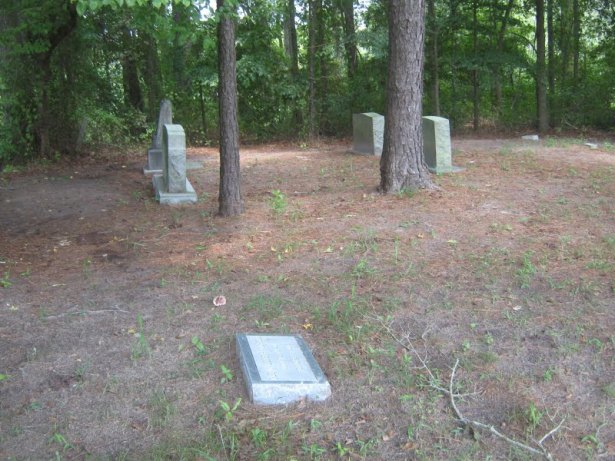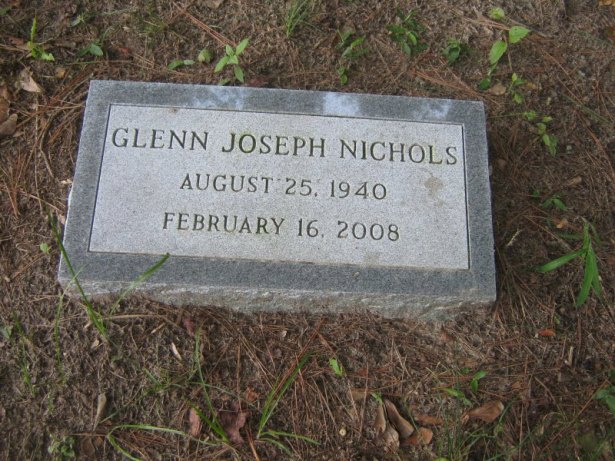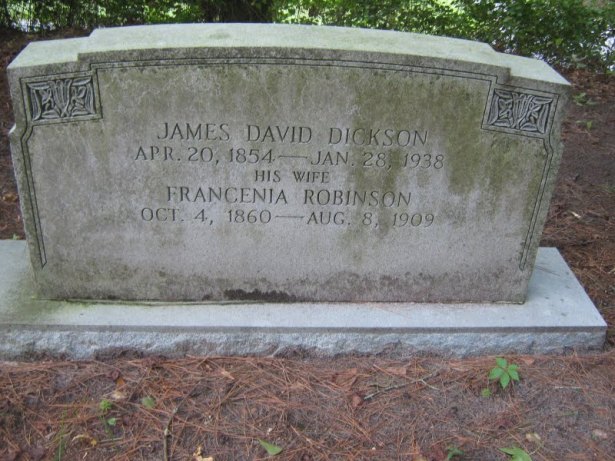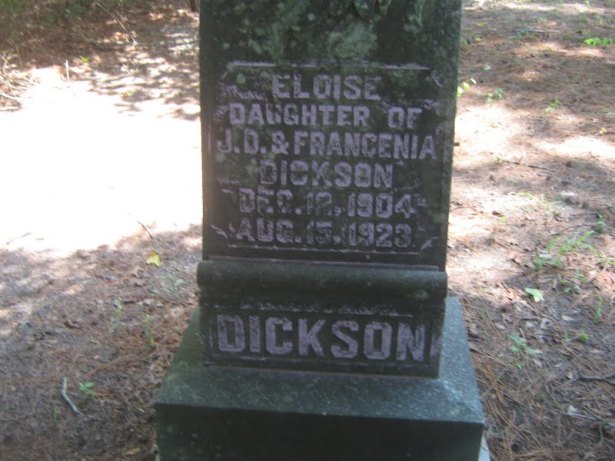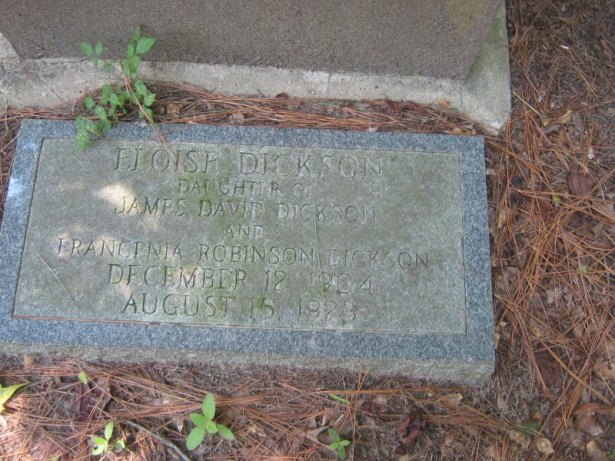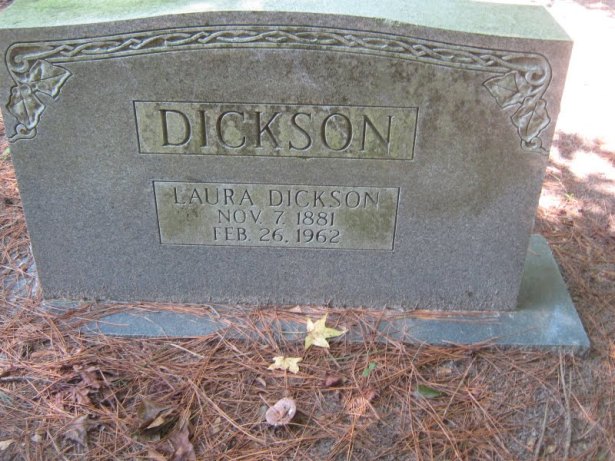 Lillian Houston Send your questions (and thanks) directly to Lillian.