The following is a complete listing of the tombstones in the Austin Beasley Cemetery in Duplin County, NC.
Location on Beasley Mill Road (SR#1104) in Magnolia take Highway # 903 South until reaching Beasley road (SR#1104) turn right hold this road until reaching Beasley Mill (SR#1104) intersection go about 4/10 mile turn right up a path go about ½ mile until reaching woods walk up a path about 3/10 mile monument in the woods well maintained around it.
Note: We would like to give a Big Thank You to Ronald Beasley, who took us to it. He said his father had the monument made before he passed away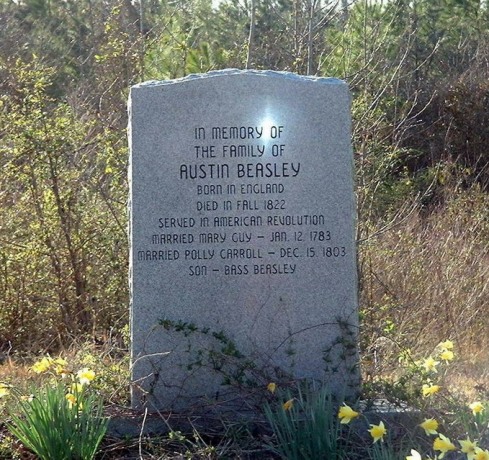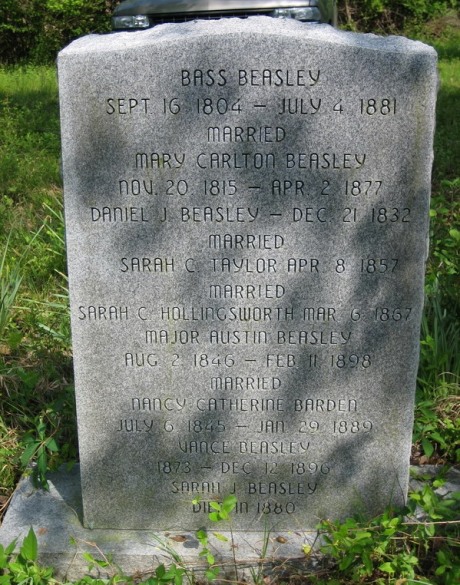 Lillian Houston Send your questions (and thanks) directly to Lillian.